About Dr. Eshani Niranya Karu MD
Dr. Eshani Niranya Karu MD is a highly-qualified physician based in Pomona, California. Throughout her successful career, she has worked tirelessly to achieve cost-effective results in both the private and public sectors of the healthcare industry.
Currently, Dr. Karu serves as a Family Practice Physician at the Family Practice Medical Group of Pomona. Here, she works with the senior partner to see twenty patients a day to assess their chief complaint, analyze lab data, and diagnose and treat their illnesses. Prior to this, Dr. Eshani Niranya Karu MD served at Arrowhead Regional Medical Center as a Healthcare Program Administrator in Accreditation and Compliance.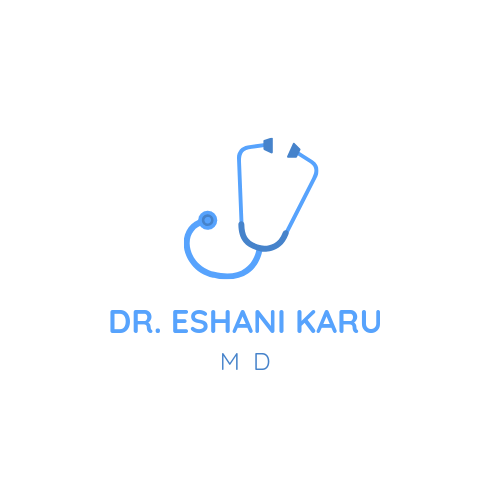 In this role, she was the driving force behind helping ARMC to obtain Joint Commission accreditation after twenty years. During her time there, Dr. Karu oversaw fifty different departments and put together and implemented action plans for each department to keep them survey-ready. Under her leadership, the stroke program addressed their areas of deficiency, such that ARMC passed the HFAP Primary Stroke Certification Survey without any deficiencies. As always, the driving passion behind her administrative work at ARMC was quality patient care. In her creation of survey readiness programs for the Joint Commission and HFAP , the solutions to the problems resulted in more cost-effective care, thus improving patient outcomes, while rendering care more efficiently. Dr. Karu served as an effective interface between the California Department of Public Health and ARMC to ensure that patient complaints were addressed through the development and implementation of corrective action plans.
Dr. Eshani Niranya Karu MD has also worked at San Bernardino County in the Fourth District as a Policy Advisor II, Rose International as a Regional Clinical Documentation Improvement Consultant, and as a Family Practice Medical Group of Pomona Valley as a Clinical Documentation Improvement Advisor. She also served as a Practice Administrator at the Family Practice Medical Group of Pomona Valley and as a Resident at Maricopa Medical Center.
In addition, Dr. Karu is also keenly aware of her entrepreneurial-nature, and she was the Founder and CEO of Karu Clinical Trials, Inc.
Dr. Karu's work is one that has been recognized for her obvious care for patients and a passion for what she does. Far from simply a job, Dr. Karu has built a career that is known for both her excellence in her profession and also her love and care for the people she helps. Nowhere is Dr. Karu's passion for helping those in need more evident than in her volunteer work in the community at Bethel Community Food Bank, in Pomona, where she helped with the intake process for providing clothing, food and family resources for residents in need. Dr. Karu's volunteer work also allowed her to make use of her leadership skills as she served as a mentor and trainer for new volunteers, taking them under her wing and showing them what to do.
Dr. Eshani Niranya Karu MD has also worked in the field of clinical documentation in order to understand the proper methods of documentation within a hospital or practice to accurately capture the patient's illnesses and accurately code them for reimbursement. During her time at Rose International as a Regional Clinical Documentation Improvement Consultant she increased revenue by 5%, through improving capture of medical-surgical
DRG triplets. That work drove her to implement a CDI program at the Family Practice Medical Group of Pomona Valley, where she helped the practice achieve record levels of compliance with Five star quality measures under Medicare Advantage, while increasing profit by improving capture of HCCs.
Dr. Karu has also served as a Practice Administrator at the Family Practice Medical Group of Pomona Valley , where she oversaw clinical operations for a medical practice with a monthly patient volume of 4000. During her time there, she identified and implemented process improvements to improve the delivery of care to the patients, resulting in a twenty percent increase in patient satisfaction. Dr. Karu also worked extensively with physicians in the practice, to increase compliance with regulatory measures, resulting in a 14% increase in compliance in HEDIS quality measures, and streamlined processes in the practice to run more efficiently, increasing the practice's profit by 10%.
In addition, Dr. Karu has a keen sense of entrepreneurship, which drove her to start her own company – she is the Founder and CEO of Karu Clinical Trials, Inc.
Dr. Eshani Niranya Karu MD currently works at Randy Karu, M.D. Incorporated, her father's practice, in Pomona, CA. Here, she sees patients for a variety of conditions covering the following areas: dermatology, pulmonology, cardiology, musculoskeletal disorders, hematological disorders, genitourinary disorders, and endocrine disorders. As a Doctor with a wide range of knowledge, Dr. Karu is able to see patients with an array of symptoms and conditions and provide top-tier care.
Patients who wish to be seen by Dr. Karu can make a same-day appointment for emergencies. Otherwise, the office's hours are Monday, Tuesday, and Thursday from 9-5:30, Wednesday from 9-12, and Friday from 9-4. The office is not currently open on weekends. Dr. Eshani Niranya Karu MD accepts most insurance plans, except for Medi-Cal. For HMOs, she only accepts those through Pomona Valley Medical Group. Spanish-speaking patients are welcome.
Although Eshani stays up-to-date on the latest trends in medicine (both for patient care and for office administration), she also likes to work on her leadership skills by reading the latest trends for leaders and managers, particularly those in the healthcare field.
In her free time, Dr. Karu likes to write about the medical field. Recently, she highlighted a day in the life of a primary care physician, which can help her patients and aspiring doctors understand the average work she does on a daily basis. Other topics she has covered include pediatric medicine, what to expect from a first visit, and ways to know if you should enter the medical field.
Dr. Eshani Niranya Karu also has a blog about leadership and one about philanthropy, two subjects she is passionate about. On her leadership blog, she has talked about leadership styles, micromanaging, and laws for managers. On her philanthropy blog, she has discussed medical charities, donating on a budget, and donating online.
Dr. Karu is a graduate of the University of La Verne with a Master of Health Administration with a Concentration in Leadership and Management. During her time there, she completed her Thesis paper on "Which Continuity of Care Model Should the U.S. Adopt? An Examination from a Cost-Effectiveness Perspective", which was published in The Journal of Southern California Clinicians.
Continued Training
Dr. Karu has her M.D. from the Creighton School of Medicine and her undergraduate degree from Pomona College with a Double major in English Literature and Pre-Medical Studies. Further academic accomplishments include her online training in the course Negotiation: Navigating Professional and Personal Interactions from Creighton University, Werner Institute of Law. She also received her Lean Six Sigma Green Belt Certification from USC Marshall School of Business.
For more, be sure to check back as Dr. Eshani Niranya Karu MD shares insights and updates into her work as in medicine and healthcare.